What is the Juice Club?
• A monthly subscription programme designed to make your life easier and hassle free
• Mix and match from our wide range of juices to suit your needs
• It's a rolling subscription contact which you can cancel at any time
• We let you know before each time we are ready to ship.
Frozen

Immediately frozen after juicing to preserve all the goodness.

Organic

Field-grown outdoors so all of our crops are organic.

Vegan

Nothing added and nothing taken away. 100% natural.
✔ 30 Shots per bag*
✔ 110% Health Guarantee
✔ Exclusive Discount Codes

✔ Long term benefits
✔ Exclusive loyalty bonus
✔ Weekly health advice

✔ Free gifts
✔ Reduced shipping cost
✔ Unique recipe videos
1. Pick a plan

Pick how many bags you would like per month.

2. Choose your juice

Choose which frozen juices you would like.

3. Select a date

Pick a delivery date in the cart that suits you.

4. Enjoy

Sit back and enjoy your juices with monthly delivery.
Our Plans
The Juice Club is the most cost effective and convenient way to enjoy our juices.

You can update or change your subscription whenever you want. It is also easy to cancel if you wish to discontinue your subscription, we have a 60 day cancellation period.

You can swap to a different juice programme or increase/decrease the amount of juice you receive.

Let us know if you have a special need and we will be happy to tailor a programme around you.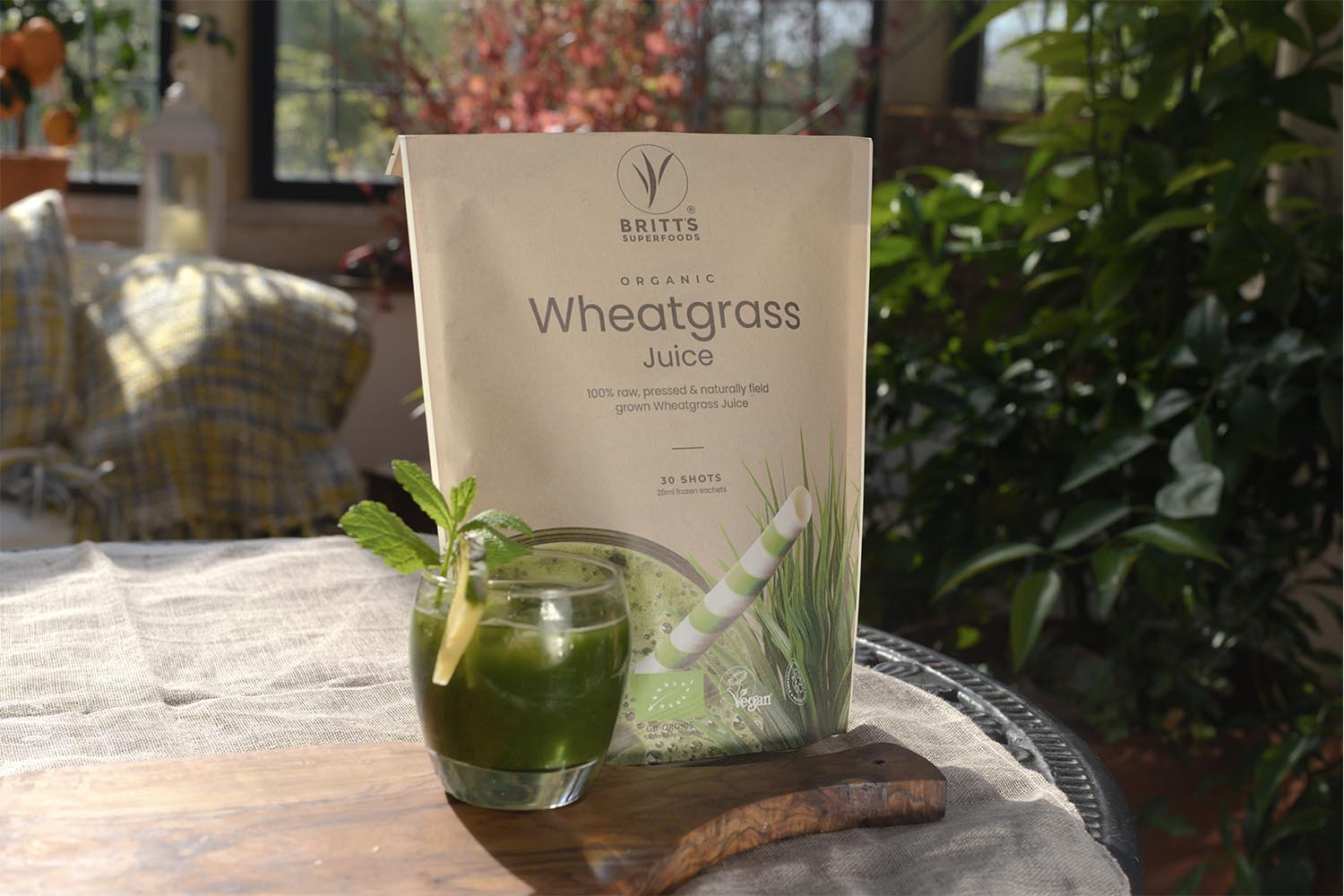 No Contracts
We here at Britt's Superfoods do not believe you should be tied to a contract to enjoy our delicious healthy Juices. If you wish to cancel the subscription, simply write to us. We have a one delivery cancellation period.
See T&Cs
Why join the Juice Club?
Here at Britt's Superfoods we are passionate about a healthy lifestyle and nutrition, but we understand that today's world doesn't always make it easy to be healthy, so we are dedicated to helping you and your family do yourselves some good from the inside out - simply and conveniently. We produce and instantly freeze the 100% pure, fresh SuperFood Juices and ship them straight to your door. You can then add the frozen SuperFood shots to your preferred juice or freshly juiced smoothies, our juices are not just nutritional but delicious too so you can take them on their own as well.
Choosing a selection results in a full page refresh.
Opens in a new window.